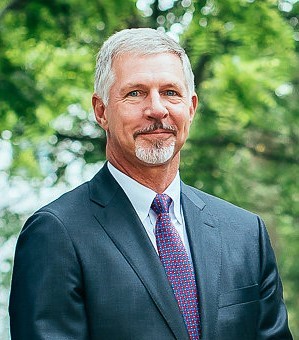 While the internet has increased the availability of forms and instruction and "virtual" lawyers, there are certain times and places where only an actual lawyer will do.  There could be many an article written about the errors or omissions in documents drafted through forms off the internet by individuals or principals in a corporation, because they do not have the requisite degree of legal skill and knowledge that a lawyer practicing in a specific area possesses.  Starting a corporation or limited liability company or other formal business entity ("corporation") needs to involve research, consulting, and formally organizing with the secretary of state and the drafting of an important document needs an understanding of the basic elements, options and possible outcomes when enforcing the rights provided in the document.
But, this article is about times when there is a requirement for a lawyer, not just the need for a lawyer.  This article highlights the rule that corporations are required to have a licensed lawyer when bringing or defending lawsuits.  A corporation is a legal entity that is separate and distinct from its owners, whether there is a single shareholder or member or multiple shareholders or members.  Corporations enjoy many of the rights and responsibilities that individuals possess, as they can enter contracts, loan and borrow money, own assets, pay taxes, hire people and sue or be sued.  But, unlike individuals, a corporation cannot "appear" in a lawsuit to enforce or protect its rights without a lawyer.  It is well known that individuals can appear pro se, derived from Latin and meaning "for oneself" or "on behalf of themselves".  Putting aside the advisability of representing oneself, the law allows an individual to argue on one's own behalf as the plaintiff or defendant in civil cases.
But when it comes to corporations, there is a well-established rule in North Carolina courts that prohibits a non-lawyer from representing a corporation in the court system.  This includes any pleading or personal appearance before a civil court of a Division of Motor Vehicles hearing (absent small claims court).  In Lexis-Nexis, Division of Reed Elsevier, Inc. v. Travishan Corp., 155 N.C. App. 205, 573 S.E.2d 547 (2002), the court held that, in North Carolina, a corporation must be represented by a duly admitted and licensed attorney-at-law and cannot represent itself in a legal proceeding.  This means any appearance, such as filing an extension of time, filing an answer or pleading, or appearing in court for a motion or trial.
The courts are aware of and routinely enforce this requirement and any corporation that ignores the requirement will likely find themselves on the wrong end of a default, or sanction motion, or botched appeal from small claims court.  The most gentile of lawyers will point out this necessity, but the worst of lawyers will exploit it to their client's advantage.  So, if you find your corporation in a position to have to sue or if you have been sued, find a lawyer with experience in civil litigation to enforce your rights or protect your investment.
Miller Monroe & Plyler represents a wide range of businesses, investors, shareholders, and individuals – from large national corporations to small local businesses. Our commercial litigation practice is focused on honest, aggressive representation with a cost-effective client-focused approach. Our lawyers have the business experience necessary to guide you through a complex and sometimes daunting litigation process.