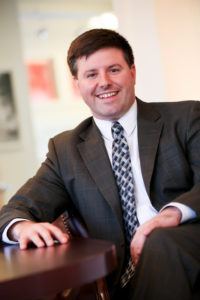 Professional Experience
In his professional career, Jason has experience as an executive, a director of business development, a director of operations, a business consultant, a sales representative, a retail manager, and an accounting technician.  After working as an Accounting Technician at the University of North Carolina at Chapel Hill, Jason accepted a business consulting position with one of the nation's largest non-profit animal-related organizations.  In short order, Jason was promoted through various positions, ultimately becoming the highest ranking employee of a multi-million dollar corporation.  In this role, Jason managed dozens of employees including a call center, a marketing department, an information technology department, and a sales department. Jason negotiated partnerships with multi-national corporations, managed the creation, launch, and distribution of several successful products, and contributed to a national effort to standardize microchip technology.
It was these experiences that inspired Jason to attend law school. His regular interactions with lawyers and law firms exposed him to a gaping hole in the legal community. He found that most business lawyers were good at identifying legal risks and articulating the law, but only had a superficial understanding of the intricacies of the business world.  A lawyer with deep business experience in marketing, operations, and sales would be better suited to serve the legal needs of business clients. A business-person turned lawyer can provide expert legal advice in the context of the client's business.  A lawyer with hands on experience can more effectively understand the difficult issues that face business owners.  This is what Jason Miller and Miller Monroe & Plyler bring to the table.
Legal Experience
Jason Miller has experience in state and federal courts.  He has represented Fortune 500 companies in complex business litigation matters, builders and developers in real property disputes, individuals seriously injured in car accidents, investors sued in business deals gone awry, and dozens of cases in between.  Jason has litigated matters in more than a dozen counties in North Carolina and is licensed to practice in every state and federal court in North Carolina.
In 2015, Jason was also licensed to practice law in the State of New York.
Recognition
2013 – 2020 "Legal Elite" – Business North Carolina magazine honors Tar Heel lawyers by publishing Business North Carolina's Legal Elite, a listing of the State's top lawyers in business-related categories. Winners are chosen not by the magazine's editors, but by the state's lawyers. In developing the list, Business North Carolina made ballots available to more than 20,000 Tar Heel Lawyers and only 3% were selected for Legal Elite.
2014 – 2020 Super Lawyers Rising Star – This peer designation is awarded only to a select number of accomplished attorneys in each state. The Rising Stars selection process takes into account peer recognition, professional achievement in legal practice, and other cogent factors.
Personal
Jason is originally from Canastota, New York, a town of about 4,000 just outside Syracuse, New York.  The son of two hard working, loving parents, Cliff and Mary Ann, Jason was the Salutatorian of Canastota High School as well as an accomplished three sport athlete.  Excelling in football, Jason went on to play Division 1AA football at Siena College.  After graduating magna cum laude with a Bachelor of Science in Finance and a minor in Economics, Jason decided to visit friends and family in North Carolina.  After a drive through Raleigh, it was love at first sight.  Jason fell in love with the people and places around the Triangle.
Jason and his wife Kimberly Miller, who also owns a local firm (www.owensmiller.com), reside in Raleigh, NC with their daughter Sicilia Noelle and son Kesler Adelio Miller.  Jason enjoys watching sports, outdoor activities, and cooking, but most importantly, spending time with his family.