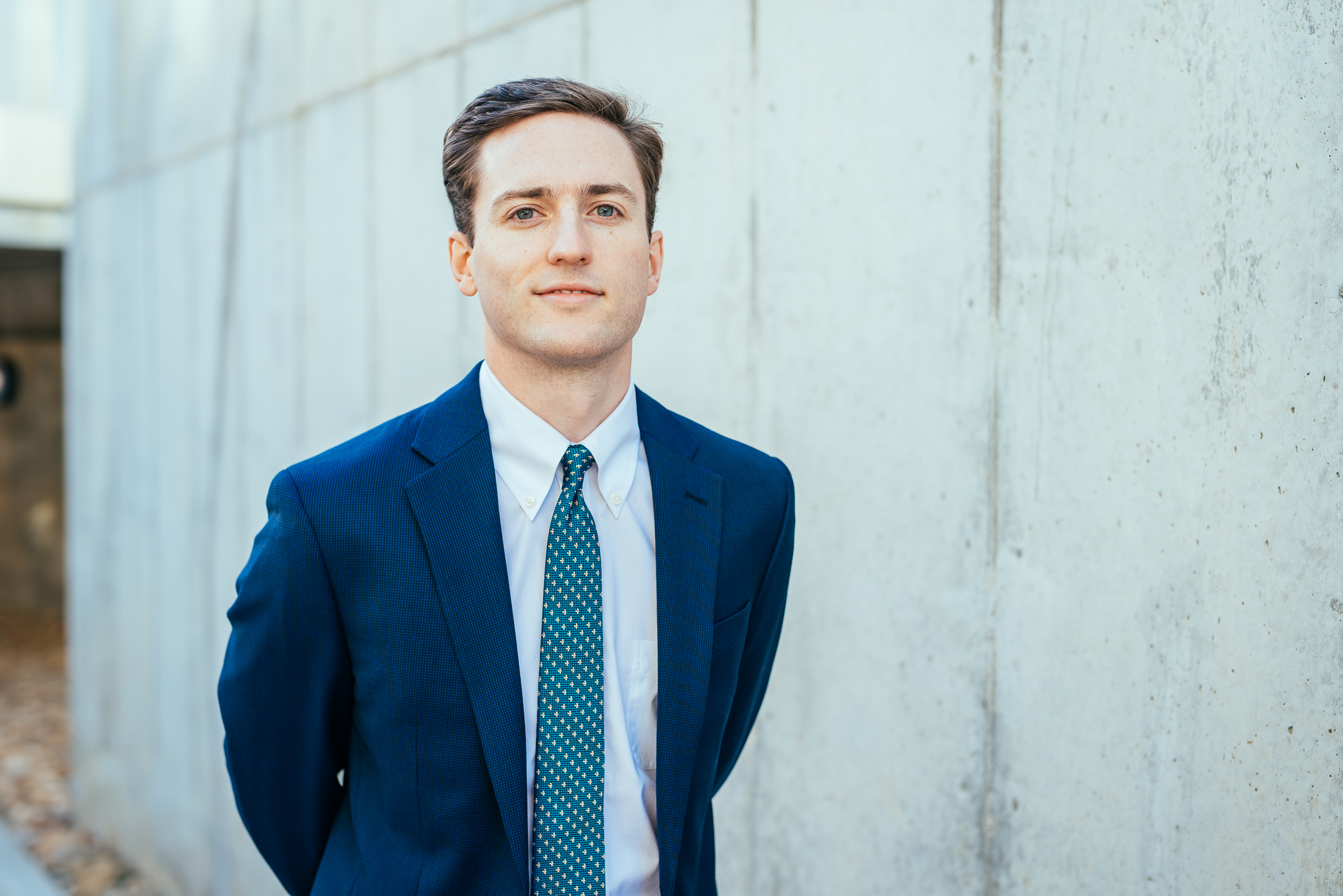 RALEIGH — November 8, 2019 — Miller Monroe & Plyler, PLLC is pleased to announce that Robert B. Rader, III joined the firm's litigation practice.  Rob is a graduate of North Carolina State University (B.A., Political Science) and the University of North Carolina at Chapel Hill School of Law.  Rob's primary areas of practice will be personal injury and wrongful death, business and construction litigation, and estate litigation.
"Rob is a wonderful addition to our litigation practice.  From its inception, our firm has invested heavily in this community and sought to put our friends and neighbors first.  At a young age, Rob has already built a reputation for excellence, and he shares our commitment to being solidly rooted in Raleigh.  The sky is the limit for Rob and we look forward to helping him thrive." said Jason Miller, Partner, Miller Monroe & Plyler.
Rob was a member of the Broun National Trial Team and the Julius L. Chambers Civil Rights Appellate Advocacy Team of Holderness Moot Court at UNC Law.  As part of a four-person group of Broun National Trial Team members, Rob won the 27th Annual SDDL National Mock Trial Competition. In addition, Rob spent a summer studying International Law and Human Rights at the London School of Economics in England.  Prior to law school, Rob spent time in Washington D.C., working in the office of Rep. David E. Price (N.C.) of the U.S. House of Representatives.
"Not only will Rob be a valuable addition to our firm, we believe that he will benefit our local bar for years to come.  We are thrilled that Rob has joined Miller Monroe & Plyler," added Jeff Monroe, Partner.
Rob was born and raised in Raleigh.  He is the son of two prominent Raleigh attorneys, Chief District Court Judge Robert Rader and Megg Rader.  "I followed Rob's athletic career in high school and his academic career at N.C. State and UNC Law.  He clerked under my direct supervision for several summers, both as an undergraduate student and as a law student.  Rob is bound for greatness!  We are honored and thrilled to welcome him to our firm," added William Plyler, Partner.  When Rob is not working, he enjoys watching sports, cooking, fly fishing, and spending time in the mountains of North Carolina.
Founded in 2009, Miller Monroe & Plyler is a civil litigation firm serving corporations, small businesses, and individuals in the Raleigh, Durham, and Chapel Hill areas, and throughout the State of North Carolina.  The firm's primary practice areas include commercial litigation, construction litigation, personal injury and wrongful death, estate litigation, product liability, creditor's rights – bankruptcy, and general civil litigation matters.
#########
For more information, press only:
Jason Miller, 919-809-7346, [email protected]
For more information on Miller Monroe & Plyler, PLLC:
www.millermonroe.com