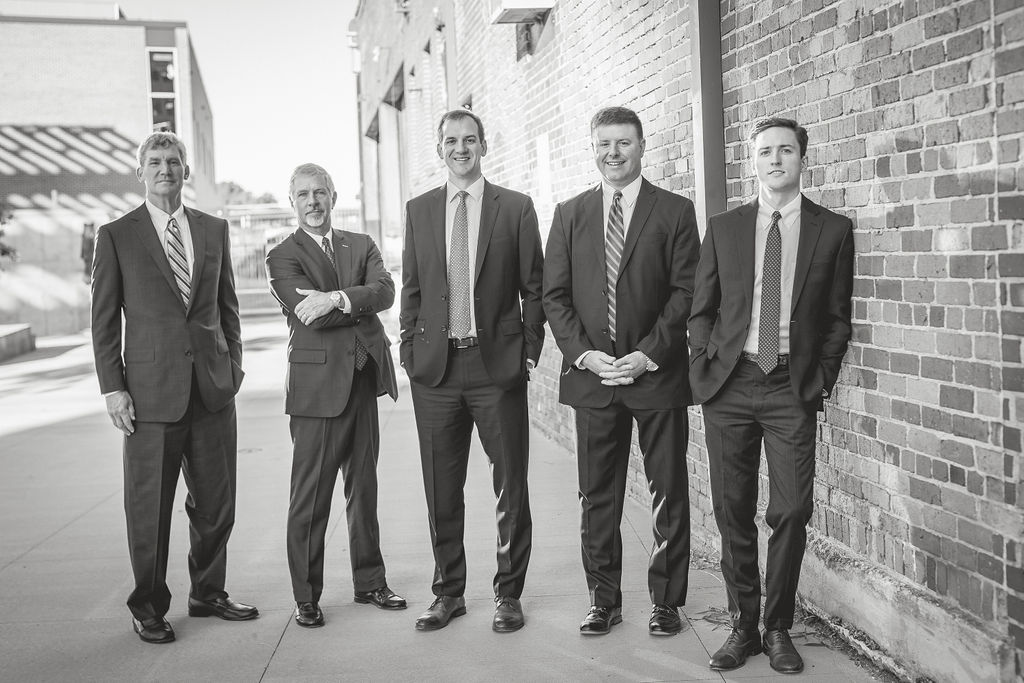 With so many of our friends and family in the hospitality business, this blog explores potential legal doctrines that may serve as a basis for defending business owners against breach of contract and breach of lease claims by vendors and commercial landlords.  Of course, it is our overwhelming hope that this crisis will be short-lived and will not lead to legal conflicts between vendors/landlords and business owners.  However, if disputes should arise, there are several defenses that might provide protection for business owners.  Hopefully these defenses can be understood and recognized by vendors/landlords on the front end, before adverse legal action is taken against business owners.  Prospective recognition of these legal doctrines and the challenges during this difficult time might facilitate open, amicable, and mutually beneficial arrangements that are empathetic to business owners, but also recognizes the potential harm that vendors/landlords will suffer from non-payment.  Mutually beneficial forbearance or abatement arrangements might allow business owners to resume operations after this crisis subsides, rather than forcing them into closure, which will ultimately better serve the vendor/landlord, business owner, and the community at-large.  This post explores possible defenses when a contract does not have a Force Majeure clause to adequately resolve these issues.
Impossibility/Impracticability of Performance
The first two doctrines are "Impossibility of Performance" and "Impracticability of Performance". Impossibility excuses both parties to a contract from having to perform where the subject matter of the contract is destroyed.  "Impossibility of performance is recognized in this jurisdiction as excusing a party from performing under an executory contract if the subject matter of the contract is destroyed without fault of the party seeking to be excused from performance." WRI/Raleigh, L.P. v. Shaikh, 183 N.C. App. 249, 253–54, 644 S.E.2d 245, 247–48 (2007) (citing Brenner v. Little Red School House, Ltd., 302 N.C. 207, 210, 274 S.E.2d 206, 209 (1981). See also Steamboat Co. v. Transportation Co., 166 N.C. 582, 82 S.E. 956 (1914) (applying doctrine to contract between ship owner and party leasing it for ferrying purposes when ship was destroyed by fire through no fault of parties); Barnes v. Ford Motor Co., 95 N.C. App. 367, 382 S.E.2d 842 (1989) (affirming trial court's instruction on doctrine of impossibility where subject matter of lease, a tractor, was destroyed).  The related doctrine of impracticability can excuse performance where the performance is not practicable for the performing party.  Impracticability also requires an occurrence of an event outside of the control of the parties and which could not have reasonable been foreseen at the time of the contracting.
Frustration of Purpose
Another legal doctrine, "Frustration of Purpose," is similar to "Impossibility of Performance," but provides broader applicability. "Although the doctrines of frustration and impossibility are akin, frustration is not a form of impossibility of performance.  It more properly relates to the consideration for performance.  Under this doctrine performance remains possible, but is excused whenever a fortuitous event supervenes to cause a failure of the consideration or a practically total destruction of the expected value of the performance. The doctrine of commercial frustration is based upon the fundamental premise of giving relief in a situation where the parties could not reasonably have protected themselves by the terms of the contract against contingencies which later arose.' " Shaikh, 183 N.C. App. 253–54, 644 S.E.2d 247–48 (citing Brenner, 302 N.C. at 211, 274 S.E.2d at 209 (quoting 17 Am.Jur.2d Contracts § 401).
However, the doctrine of frustration cannot be used where the frustrating event was reasonably foreseeable. Id. (citing Brenner, 302 N.C. at 211, 274 S.E.2d at 209).  The legal question will be whether the impact of the COVID-19 pandemic was reasonably foreseeable for the vendor/landlord and the business owner.
Conclusion
Although the cases discussed above do provide arguments as to potential defenses for business owners, North Carolina courts have been quite reticent to allow tenants to use these defenses where the property that is the subject matter of the contract was not physically destroyed.  Typically, Courts have attempted to defer to the language of the contract – such as a Force Majeure provision that provides temporary relief to parties during an "Act of God."  This blog post is not intended to provide the false illusion that these defenses will prevail in protecting business owners against damages claims by vendors/landlords.  Our hope is simply that the recognition of the potential defenses and the very real possibility that Courts of this state might just apply these defenses in the context of COVID-19 will serve as a strong incentive for business operators and vendors/landlords to work collaboratively to find solutions that allow our bars, restaurants, hotels and other businesses to continue serving our community long after this crisis passes, while not creating undue financial distress on vendors and property owners.
About Us
At Miller Monroe & Plyler, our attorneys have extensive experience litigating contract and business disputes.  More importantly, we are committed to our community and hope to serve as a resource to help business owners mitigate losses and resume normal operations after this crisis subsides.  If you are facing a contract dispute involving your business, please do not hesitate to call us at 919-809-7346.