Miller Monroe PLLC is pleased to announce that partners Jason A. Miller and Jeffrey R. Monroe were selected to the 2017 Legal Elite list by Business North Carolina magazine in the Litigation and Young Guns categories, respectively.  This marks the fifth consecutive year that Mr. Miller and second consecutive year that Mr. Monroe has been honored by Business North Carolina magazine.
Business North Carolina magazine honors Tar Heel lawyers by publishing Business North Carolina's Legal Elite, a listing of the State's top lawyers in business-related categories. Winners are chosen not by the magazine's editors, but by the state's lawyers. In developing the list, Business North Carolina made ballots available to more than 20,000 Tar Heel Lawyers and only 3% were selected for Legal Elite.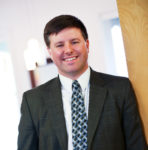 Jason A. Miller has litigation experience in state and federal courts throughout North Carolina and beyond. He has represented Fortune 500 companies in complex business litigation matters, builders and developers in real property disputes, information technology companies in trade secrets disputes, partners in closely-held company disputes, investors in business deals gone awry, and dozens of cases in between. Jason has litigated matters in more than a dozen counties in North Carolina and is licensed to practice in every state and federal court in North Carolina. Most recently, Jason became licensed to practice law in his home state of New York.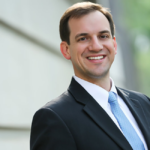 Jeffrey R. Monroe commenced his legal career in the Raleigh office of a mid-sized insurance defense firm, where he handled a variety of litigation matters throughout the state, including defending individuals and companies in personal injury claims, construction defect claims, and business disputes. Since joining Miller & Monroe in 2013, Jeff has litigated business disputes, estate and fiduciary disputes, personal injury claims, and a variety of other civil litigation matters.